Welcome to Maison Otto, your one stop shop for Stylish French and original ethical Lifestyle products
Luxury French Homeware, Fashion, and More
MAISON OTTO has a curated line of products, carefully chosen for their French designs and culture, quality and ethical manners.
From Homewares to Fashion, our selections are unostentatious, timeless, fun yet elegant.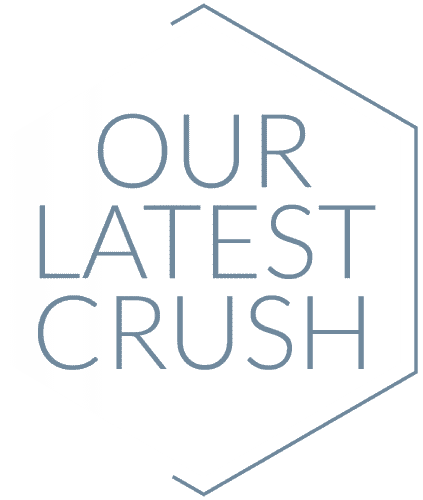 It brings me immense joy to share my latest discovery with you all.
Through the meticulous combination of French cosmetic savoir-faire and exquisite Australian ingredients spanning the distance from Paris to Melbourne, I've embarked on a 30-day trial that showed promising results within just three days.  
With an instant wellbeing feeling on my very first application, I was hooked. Caroline.
Your Stylish One-stop Shop For French And Ethical Lifestyle Products
Welcome to Maison Otto, your distinguished haven for an exquisite fusion of French elegance and ethical living. Our meticulously curated collection encompasses Maison homewares and apparel, each item chosen to harmonise with our steadfast commitment to sustainability while preserving uncompromising style. As a leading online French boutique in Australia, we have honed the art of seamlessly blending the timeless allure of French fashion with contemporary ethical practices.

Step into a realm where sustainability effortlessly coexists with the world of French fashion. At Maison Otto, we present a unique and discerning shopping experience where every item narrates a tale of ethical craftsmanship and French heritage. Elevate your lifestyle with Maison homewares, explore the zenith of French fashion in Australia, and indulge in the convenience of our French store online. Explore the essence of ethical opulence at Maison Otto – your chic, all-inclusive destination.
The Essence of French Fashion in Australia
Experience the pinnacle of French fashion in Australia at Maison Otto, where the allure of Parisian style knows no bounds. Our carefully curated selection seamlessly blends timeless classics with contemporary designs, establishing us as the go-to French shop in Melbourne, highly esteemed by fashion enthusiasts. Whether you explore our offerings online or visit our physical store, you'll immerse yourself in a world where the essence of French fashion flourishes in the heart of Australia.

Maison Otto goes beyond fashion, offering a range of homewares that radiate elegance and sophistication. Recognising the importance of French fashion in Australia, we've made it easily accessible through our French Shop Online in Australia. Come and discover the enchantment of Maison Otto, where French fashion finds its home Down Under and where every detail embodies the enduring elegance of French style.
WE BELIEVE ORIGINALITY IS A BY-PRODUCT OF INTEGRITY
Explore our range of carefully curated labels and products that embrace the French soul.

N'GO SHOES
"N'go Shoes, where Style meets Impact"
Elevate your footwear style while making a difference with N'go Shoes.
Our unique collection of ethically crafted sneakers combines fashion-forward design with sustainable practices, reflection a commitment to both your style and the Planet.


MADE IN FRANCE HOME FRAGRANCES
When you are home with Maison Otto's selection of our favorite home fragrances brands, you will always smell
a delicate scent in the air, an elegant French touch that is present but not overwhelming.

Acknowledgement of Country
MAISON OTTO celebrates the lands and waters that give us life; into which the songlines, stories, songs, ancestors and dreamings of First Nations peoples are woven.
May we pay respect to all First Nations people, past and present, for their generosity and custodianship of Country. We demonstrate our respect for First Nations people through our commitements to environmentally sustainable business practices across the communities of the lands, waters and seas of the Bunurong, Wadawurrung, and Wurundjeri in which we work.